Layla is my biggest crochet fan 💖 & a HUGE unicorn fan too, or what she calls "oh-corn" 🤭 so when Rachel @oodlesofcrochet asked if i would like to make her "Doughnut Buddy Friends – Unicorn Edition" Pattern in my signature colours, i jumped at the chance 🦄 & here we have, my Oh-Corn Doughnut!
Let me just say, i suck at doing embroidery eyes 😬 & these took me a while to do, all the while kicking myself for not using safety eyes. The original embroidery eyes that Rachel stitches on her pattern are much better.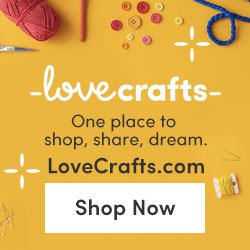 Of course, as predicted, little Miss Layla absolutely loves her!! She knew straight away that it was a unicorn, & gave her a big kiss & cuddle 💖💖💖
And here is one more photo with the doughnut in my hand for scale:
Rachel has MANY more doughnut designs in her shop, which you can find by clicking here. The pattern is quick to make, uses scrap amounts of yarn & such a fun idea, that little kids will love. Layla is 2.5 & thinks this doughnut is magic 🦄
If you would like to make the Unicorn Doughnut in the same colours/yarn as i did, here is what i used:
Paintbox Yarns – Cotton Aran:
Main colour – Paper White
Muzzle – Bubblegum Pink
Horn – Buttercup Yellow
Eyes – Pure Black
Mane – i used one strand for each colour of the rainbow from my scrap yarns, plus 2 strands of Metallic Yarn – Anchor Artiste in Gold
Do you have a pattern you would like me to make in my signature rainbow colours? Send me an email to littlecosythings@gmail.com or click here
💖🌈 Love Nat xx
@littlecosythings
---
Disclosure: Please note the links above are affiliate links & at no additional cost to you, I will earn a small commission if you decide to purchase your supplies online. Please understand that I have experience with these products & I recommend them only because i use them myself, & love them, not because of the small commissions I make if you buy them online.
Thank you for your support! xx
---